Ship Us Your Cats, We Send You The Check!
Follow the Easy 6-Step Directions Below!
Did You Get A Quote Yet?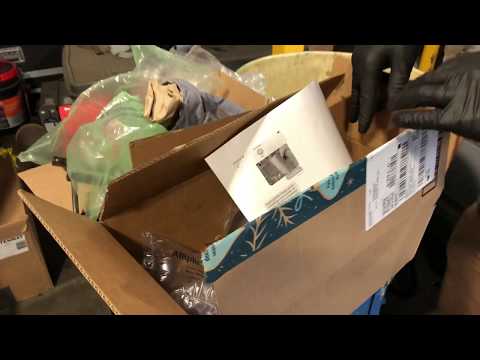 What You Need To Ship
Tom walks through some tips and suggestions on how to ship your scrap catalytic converters in this video. Be sure to print and provide the correct information for your quote, payment, and shipping reimbursement.
Step 1: Print Your Quote
If you've received a QUOTE from the Rockaway Recycling team either by email or text, please include a printout.
If you do NOT have a way to print it, please write your email or phone number that you used to receive a quote on a piece of paper inside. This will help us pay you the CORRECT value of your catalytic converter.
Didn't Get A Quote Yet?
Step 2: Payment Preference?
CHECK OR ONLINE?
Once you've collected your quote information, decide on how you would like to get paid for your catalytic converter.
If you want to be paid by check, please write down your recipient and address on the paper and include that with your shipment.
PayPal payments are available online. You must include your account email address in your shipment.
If you ship your material without your payment information, you won't be paid until we hear from you.
Step 3: Get Package Ready
Pack your Catalytic Converters, price quote, and payment information addressed to:
Rockaway Recycling
ATTN: RR Cats
311 West Main Street
Rockaway, NJ 07866
Also, include your return address in case the package is lost.
DO NOT SEAL PACKAGE YET!
See Step #4 For Shipping Reimbursement Options
Step 4: Shipping Costs
If your total quote value is more than $200, please include the packing slip in your package for reimbursement.
Shipping Reimbursement Guidelines:
| | |
| --- | --- |
| Value of CATs | Shipping Reimbursement |
| $199 or Less | None (Customer Pays) |
| $200-399 | Rockaway Recycling Pays Maximum of $25* |
| $400 or More | Rockaway Recycling Pays Maximum of $50* |
*Doesn't Apply to Aftermarket Catalytic Converters or Loose Catalytic Material
If we receive your material and it is not as described and originally quoted, Rockaway Recycling has the right to refuse shipping reimbursement payments.
Step 5: Ship Your Package
Did You Include Everything?
We don't have a suggestion on who to use for shipping (USPS, UPS, FedEx), however, we suggest you get tracking for your package for your own interest.
Packing Checklist:
Price Quote Printed or Contact Info (phone/email) Used For Quote

Payment Preference and Contact Information

*Optional* Packing Slip for Shipping Reimbursement

Catalytic Converters
Step 6: Quick Payment
Once we receive your package at our location, please allow 1-2 business days for processing for confirming your quote, information, and catalytic converter type.
NOTE: You will be paid market price of the catalytic converter(s) the day that we receive them. If there are any discrepancies, like an inaccurate price quote or missing information, we will contact you.
Payment By Check – Please allow 3-5 business days for the check to arrive.
Online Payment – Will be instant. If funds need to be released, please contact our office.
If you choose to be paid via PayPal, Rockaway Recycling is not responsible for fees that are applied.