4-Easy Steps
To Scrap Your Catalytic Converters
COVID-19: We Are Open!
We are STILL buying and honoring all catalytic converter quotes during this time. Please be patient as our turnaround time may be delayed.
GET A QUOTE
Rockaway Recycling – Catalytic Converter Scrap Buyer
A family run scrap metal yard in every year of its existence, Rockaway Recycling has always led by the phrase, "Fair Weight… Fair Price." While many scrap metal yards get a bad name for poor service and management that only cares about themselves, we pride ourselves on friendly services, whether it be our pick up service, container service, answering phone calls or the simple unloading of cars at our facility in Rockaway, NJ. Click here to visit our main scrap yard website Rockaway Recycling.
Rockaway Recycling can help you classify the type of catalytic converter you have by using the pictures and descriptions we have posted on our website Catalytic Control. These prices are based on full catalytic converters. Our scale managers will determine the volume of your catalytic converters when they see them in person. Bring your catalytic converters in to get the most current price at Rockaway Recycling.
Contact Us For A Quote
Sample Pictures For Price Quote
1) Take Picture Above Cat
2) Take Picture of Serial Numbers
Get A Quote for Scrap Catalytic Converters
Don't Want To Text? Fill Out Form Below For Quote
It was so nice to find a reputable company that gave me a fair price for my catalytic converter.
~ Customer, Hannes A. – 5/11/20
After finding their site online, they gave me a great price for my old converter. Responded to questions and paid me the money very quickly. I would highly recommend them to anyone with an old converter to get rid of.
~ Customer, CC – 5/6/20*
Straight forward and easy process for selling a used cat. Would use them again.
~ Customer, Howard, I – 5/7/20*
Fast communication, shipped out some cat's on a Monday, and was paid by Thursday! Get your moneys worth here!!!
~ Customer, Marc R. – 4/26/20*
I was given a price from the pictures I supplied and had money for my old cats in just a few days. Everything worked just as described on the website.
~ Customer, Shepherd – 5/4/20*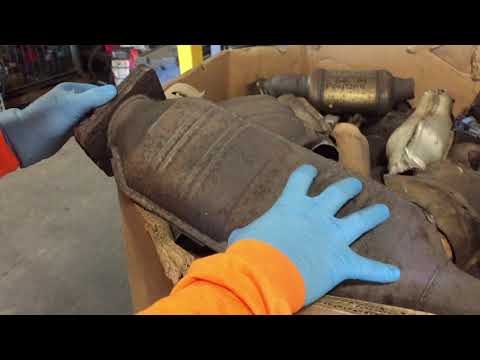 How To Identify OEM Cats
Tom discusses some ways we identify OEM Catalytic Converters from cars. Buy checking the shields and characteristics we can get a better idea of what kind of vehicle it came from and what the value is. We share some of the tell-tale signs of how to identify an OEM catalytic converter and some of the signs we look for when quoting your catalytic converter.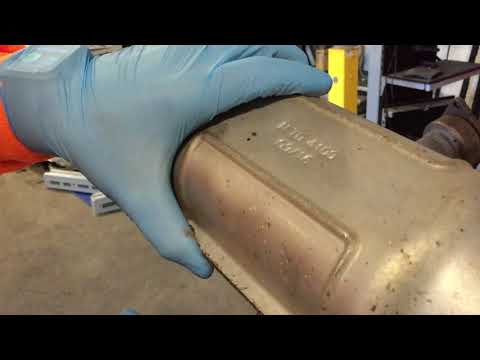 How To Identify an Aftermarket Cat
Tom shows you some of the signs of how to identify an aftermarket catalytic converter. Generally, aftermarket cats will be worth significantly less when selling them for scrap. While you shouldn't expect too much money for them, you should know how to tell them apart from OEM Cats.