4-Easy Steps
To Scrap Your Catalytic Converters
Rockaway Recycling – Catalytic Converter Scrap Buyer
A family run scrap metal yard in every year of its existence, Rockaway Recycling has always led by the phrase, "Fair Weight… Fair Price." While many scrap metal yards get a bad name for poor service and management that only cares about themselves, we pride ourselves on friendly services, whether it be our pick up service, container service, answering phone calls or the simple unloading of cars at our facility in Rockaway, NJ. Click here to visit our main scrap yard website Rockaway Recycling.
Rockaway Recycling can help you classify the type of catalytic converter you have by using the pictures and descriptions we have posted on our website Catalytic Control. These prices are based on full catalytic converters. Our scale managers will determine the volume of your catalytic converters when they see them in person. Bring your catalytic converters in to get the most current price at Rockaway Recycling.
Contact Us For A Quote
Sample Pictures For Price Quote
1) Take Picture Above Cat
2) Take Picture of Serial Numbers
Get A Quote for Scrap Catalytic Converters
Don't Want To Text? Fill Out Form Below For Quote
Top dollar for cats, very quick responses, polite, easy to do.
~ Customer, Jess M. – 1/4/20*
I was paid within
2 hours

of my cats arriving at there location. Paid exactly what I was quoted.

~ Customer, Nathan T. – 1/28/20*
Paid me via PayPal and received payment the day the cat arrived at Rockaway. Couldn't be happier and can't say enough about the honest straight forward business they run at Rockaway.
~ Customer, John M. – 1/21/20*
Was skeptical of mailing catalytic converters so drove from Kentucky to drop them off. They had quoted me over of the actual value, but still honored that price!
~ Customer, Jacob R. – 2/4/20*
(They) answered any questions I had and after I shipped them my old catalytic converter, they mailed me back a check. Will do business again when the chance arises and will recommend to others.
~ Customer, Branden F. – 2/1/20*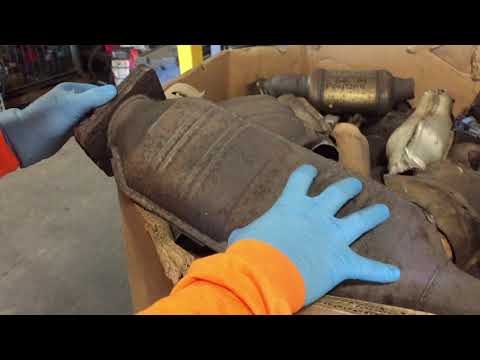 How To Identify OEM Cats
Tom discusses some ways we identify OEM Catalytic Converters from cars. Buy checking the shields and characteristics we can get a better idea of what kind of vehicle it came from and what the value is. We share some of the tell-tale signs of how to identify an OEM catalytic converter and some of the signs we look for when quoting your catalytic converter.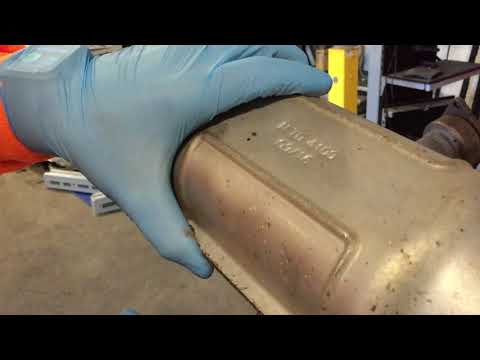 How To Identify an Aftermarket Cat
Tom shows you some of the signs of how to identify an aftermarket catalytic converter. Generally, aftermarket cats will be worth significantly less when selling them for scrap. While you shouldn't expect too much money for them, you should know how to tell them apart from OEM Cats.